Open Space Speaks A lot
Open working spaces are the absolute hot style for modern and contemporary office design. To be more specific, I would like to provvide accurate context for this hot trendy.
As we know there are lots of "poor-designed" offices such as narrow and crowdy space, terrible furniture and other functions. These factors causes many companies a lot. As a result,they have to reduce cost and maximize efficiency by shrinking the amount of space for each staff. This is a dead circle.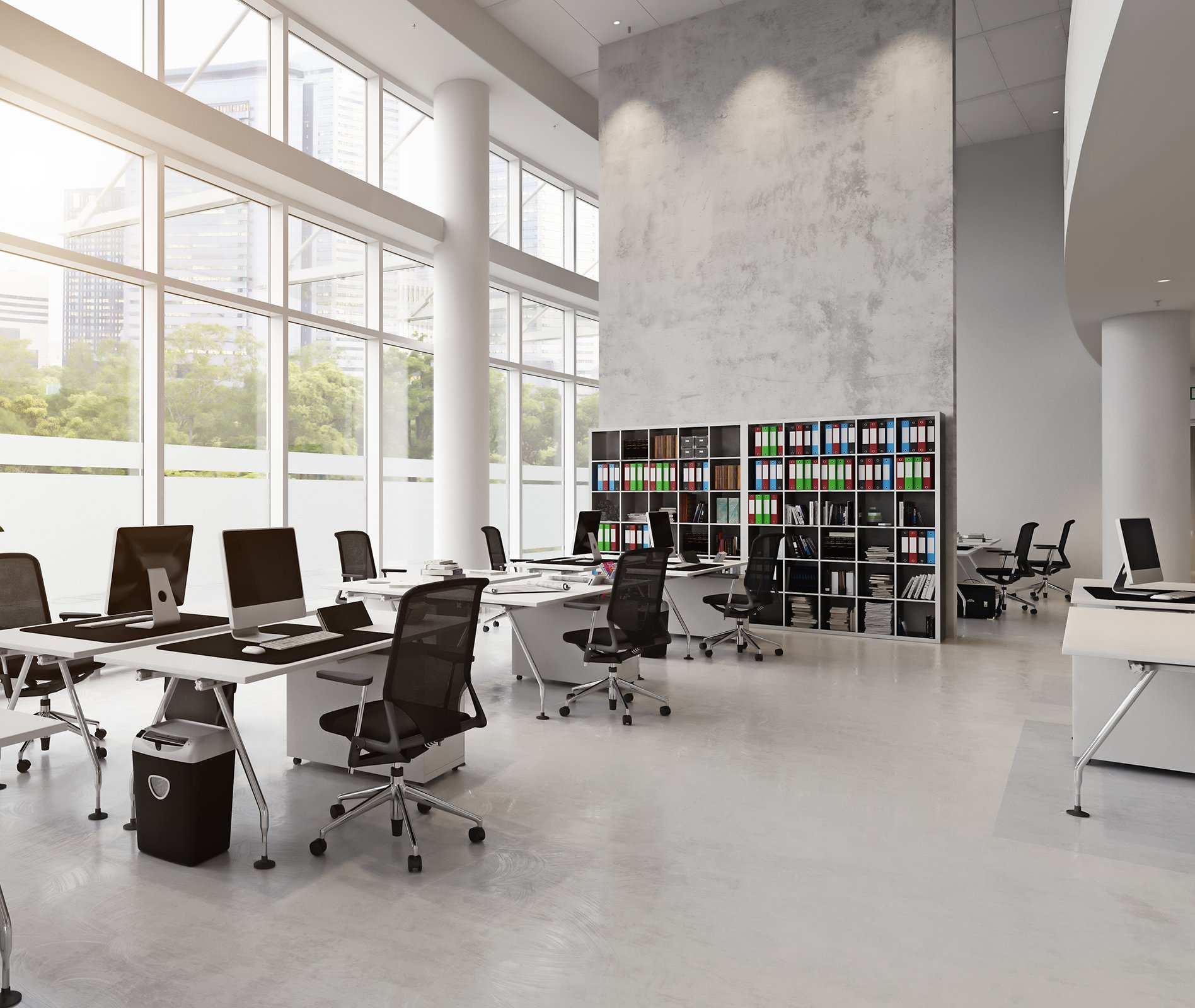 Companies realise the company efficiency is all about communication and collaboration. Open space, which if not appropriately designed, can be distracting and counterproductive. Open space could be a good solution for companies yet some of them instituted open office workspaces without doing the proper things such as spatial arrangements and space requirements, which would work for their employees. This is where the controversy starts up: proper and reasonable arrangement.
Workplace interior design is not that simple.No matter the scale of your company, it's always safe to seek help and consult to design and planning team who can work with companies to creat an effective design from a good starter and direction that considering a company's culture,people,and other requirement.
Remember, simple is always much better than complicated. Simplicitic can convey value and performance of well-executed workplace design.Physically, people will be more efficient if they stay in a bright and clean space, to stay away from gloom. This is just a sample. Open workpalce had become such a essential and viral issue that now companies and excutives are paying more and more attetion on.
Keywords in the article:
office furniture, commercial furniture, office furniture components, office table base