A Skateboard Office Chair: Sit Or Skate?
We've seen skateboard chairs before, including office chairs, benches, and stools. Yet we haven't seen anything like the Mobilite, which uses a detachable, rideable skateboard as the chair's backrest.
Designed by Tim Defleur and Benjamin Helle, the chair is divided into two main parts: a stool base and a padded skateboard that can be inserted into a slot on the seat, immediately turning it into a functional backrest.Surely such chair is valued with interesting and creative design, yet it's also valued in helping people get exercise. For office workers, it's a kind of new way to commute when you don't want to just walk back home.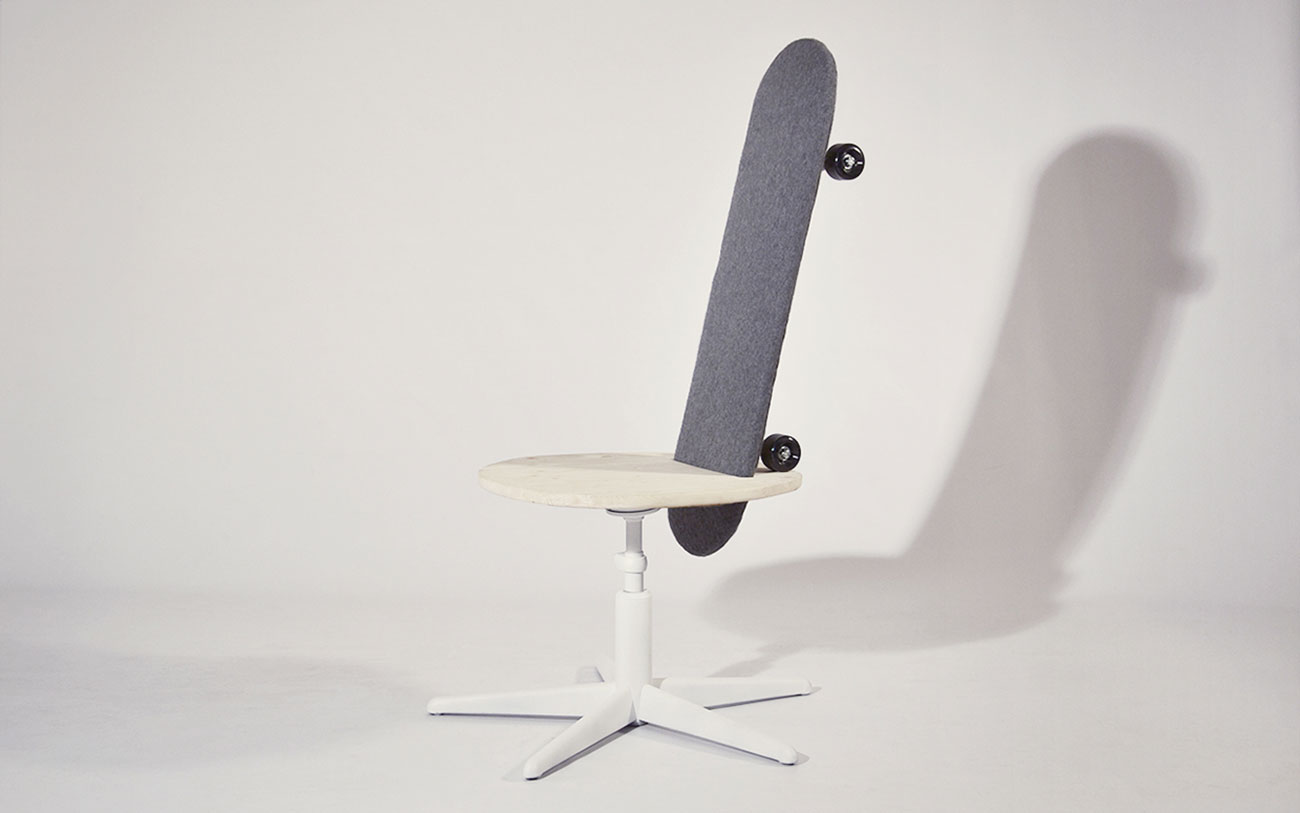 No casters under the base, this chair is special from the normal office chairs, which means you have to stand up and move position by your feet, instead of sitting on the chair and sliding to move. It always help you burn a little more calories. Unlike regular skateboards, this one has a flexible material on top of the padding, so it can actually support your back the way a proper backrest.
Keywords in the article:
office chair base, office swivel chair, chair base, chair components